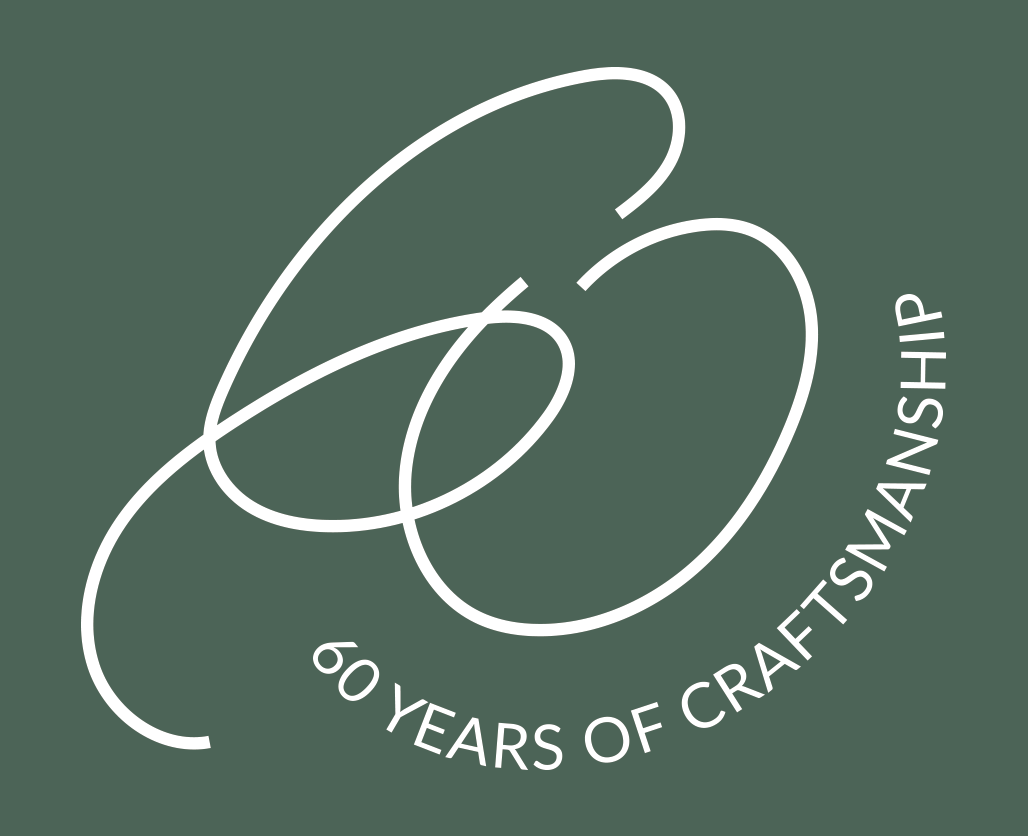 2023 is a very special year for Søren Lund Møbler. We can celebrate our 60th anniversary and we will not be able to celebrate this without all our good customers.
We are proud to have been able to maintain our production and product development at our own factory in Denmark. Proud traditions and good craftsmanship have throughout the years been the core values for Søren Lund. The passion for design, materials and details is the driving force for us – both today and 60 years ago.
Since Søren Lund designed and manufactured his first sofa SL 88 in the workshop, we have pursued the same goals of producing high-quality furniture with great functionality and durability. It is not just Søren Lund Møbler that can celebrate its 60th anniversary, so can the SL 88 sofa.
It is not just Søren Lund Møbler that can celebrate its 60th anniversary, so can the SL 88 sofa. To celebrate the 60th anniversary, a limited number of numbered SL 88 are being relaunched and produced.
The anniversary edition is offered in two versions: one in black "Hampton" leather and one in fabric "Rømø 67-160/552". Both models with a beautiful new plinth in stainless steel, which emphasizes the sofa's classic line.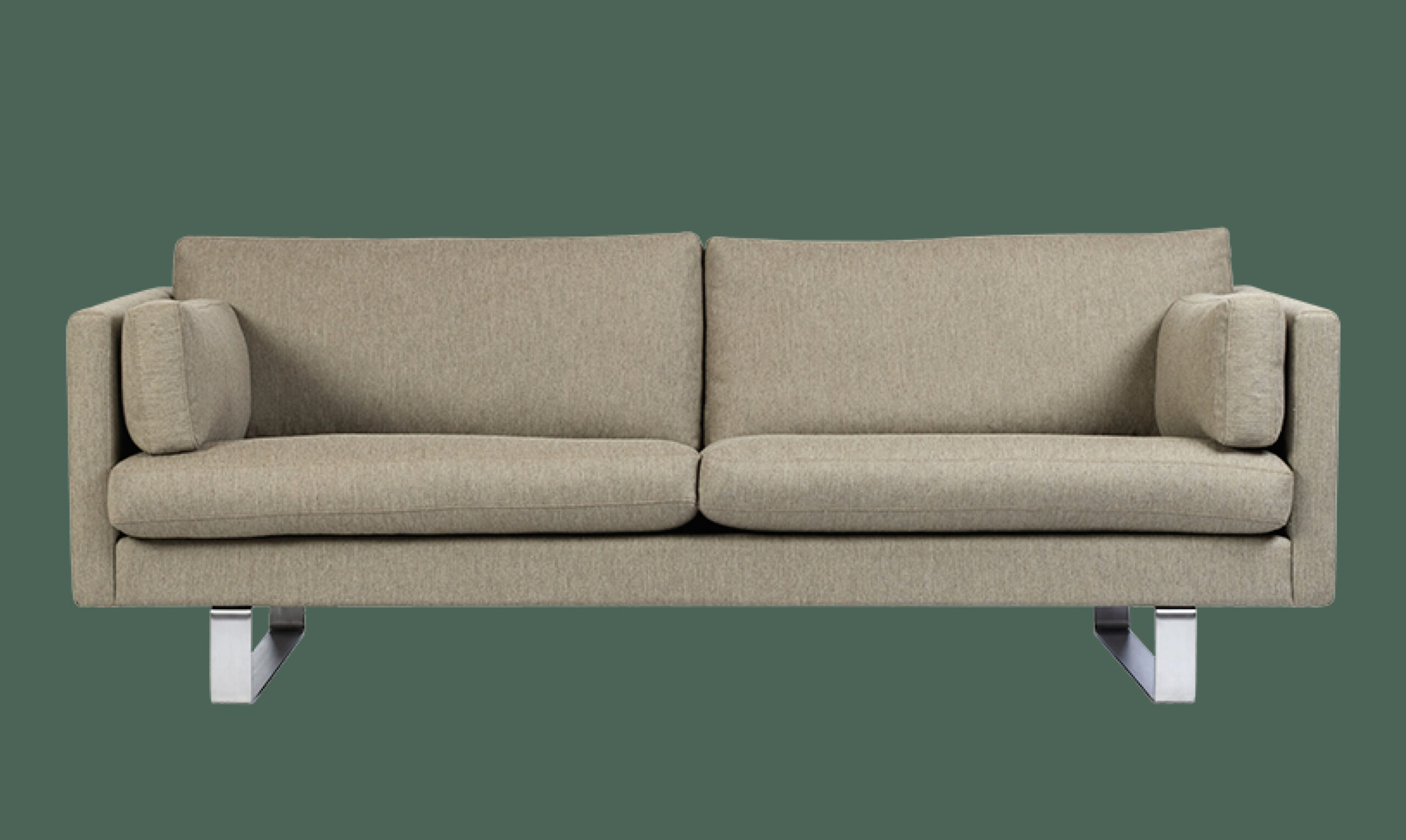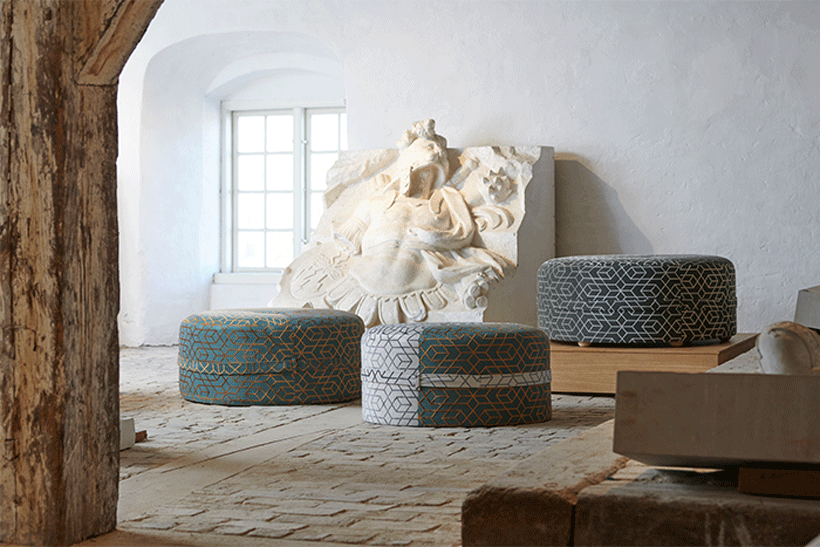 Søren Lund says: "With my background in craftsmanship and interest in furniture design, it was quite natural for me to start designing and making sofas and chairs myself. For me, it has always been quality being paramount, and that our customers would be happy with the choice of a Søren Lund piece of furniture. Our design has always been timeless and lasts for many years, even generations.
The principles are completely in line with the times, where sustainability is in focus. This is not new for us, because we have been working towards it all these years. I am proud of what we have achieved over the years and grateful for the commitment of our employees and from our loyal customers."
More than 50 years of producing upolstered furniture, especially modern, timeless sofas in a large varied range, meets the consumer's demands for quality and comfort.
A piece of SØREN LUND furniture has been developed with functionality and aesthetics in mind which combine quality and comfort with Danish design. The result is among other things a flexible sofa system with endless number of ideas. This gives you the possibility of personal expression in the build of the finished product.
SØREN LUND sofa concept is build up around two basic models with different seat depths and a series of standard sizes which can also be made to measure, if this should be required depending on your wishes and needs.
Combine your own personal and individual sofa. Look through this web-site, take your time, and then choose the right sofa for your home.
Søren Lund